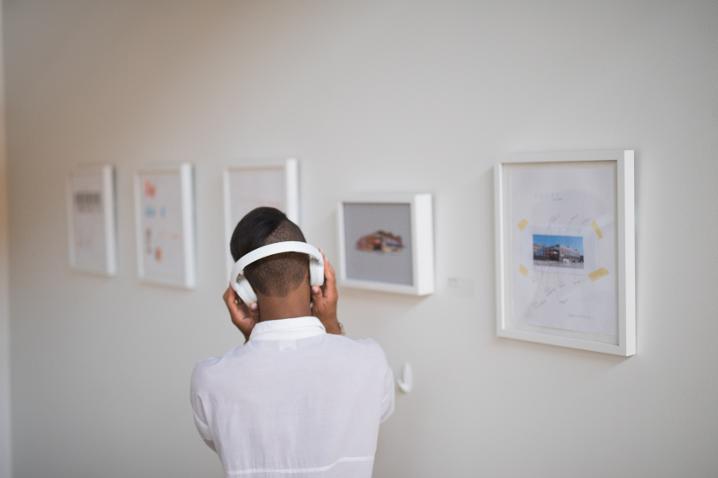 "Soundstitching" is an interdisciplinary, multi-media project that transforms the colors from a hand-stitched image into a musical composition. The process allows for a representational image to have it's own unique song associated with it, while giving a traditional form of art, such as hand-stitching, another way to communicate through aleatoric music and graphic notation. The project allows me to communicate through an experimental approach to creating visual and performing art, as I work through the process of composing music through a hand-stitched image. "Soundstitching" provides a multiple media platform that unifies visual art and music.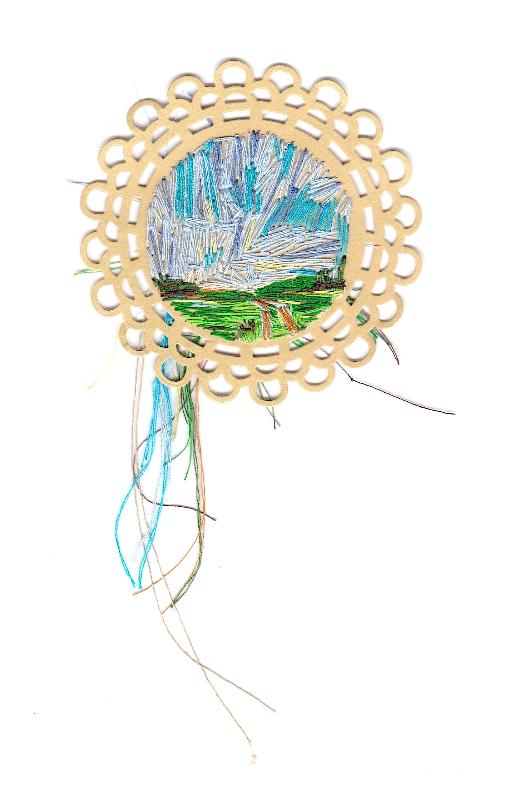 Down by Bracken Bridge Soundstitching.mp3
"Down by Bracken Bridge"
3 1/2" x 3 1/2"
Handstitching on paper
Soundstitching on Piano, Key of C scale
The hand-stitched threads are read from the left to right, top to bottom and are organized into a color map pattern. The color map drawing can be used to compose the hand-stitch's song in collaboration with the color scale that originally fits the piano in the key of C major scale. I have used the piano as my tool to perform the original music composition. I do not consider myself a musician, as I am not classically trained. I am interested in creating a dialogue between two different forms of art, by translating color into sound that is inspired by familiar imagery.
Color Map of "Down by Bracken Bridge", Soundstitching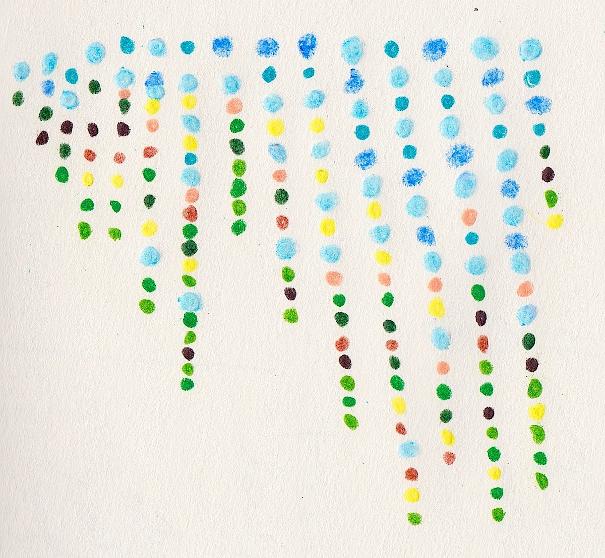 Color line drawing of "Down by Bracken Bridge", Soundstitching

In addition to the process of Soundstitching, abstract drawings and paintings are created to exhibit the order in which the colors are interpreted through the hand-stitched work and the composition of music.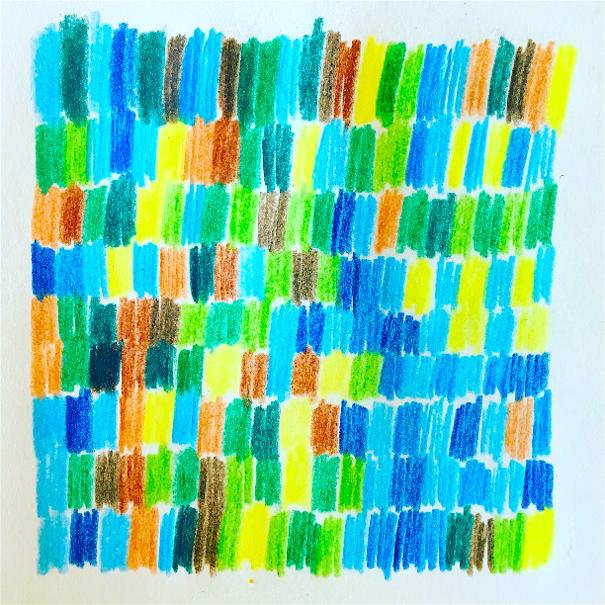 Abstract drawing of "Down by Bracken Bridge" Soundstitching 2016
4" x 4"
Watercolor pencil on paper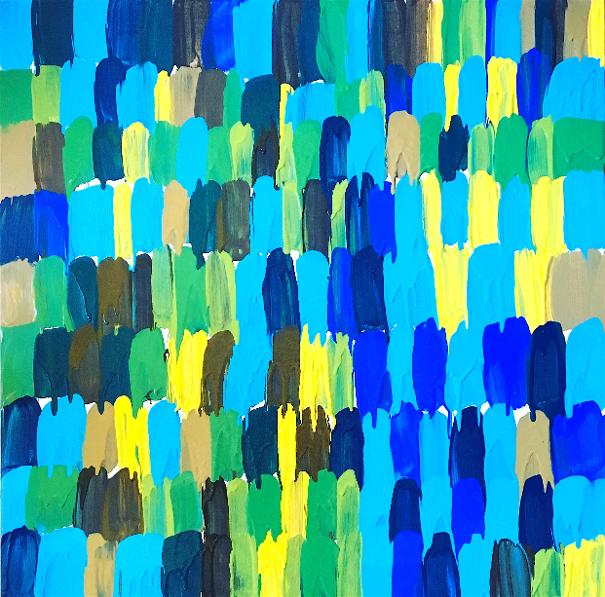 Abstract painting of "Down by Bracken Bridge," Soundstitching 2016
24" x 24'
Acrylic on canvas
Copyright © 2017 Cassia Kite, All Rights Reserved.