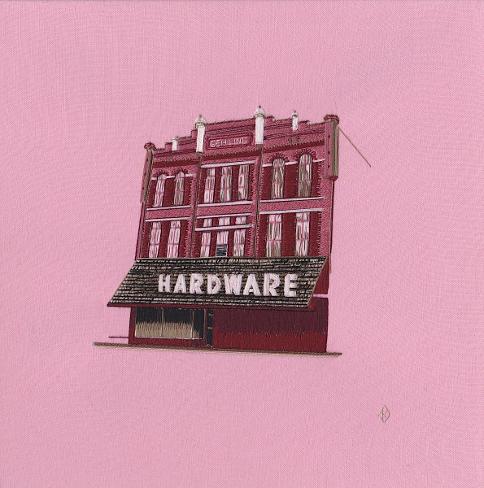 The Gehling Theatre Soundstitching, 2019
6" x 6"
Thread and fabric on canvas
Performed by Kenneth Be on the Baroque Lute, June 20, 2019 at 6 p.m.
Collection of Merle Stalder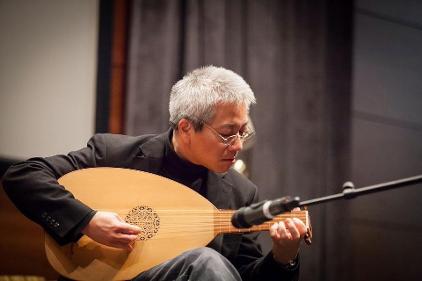 Kenneth Bé, performing lute music since 1974, has studied under notable lute players including Paul O'Dette, Nigel North, and Ronn McFarlane. He participated in the Boston Early Music Festival and has played duet recitals with McFarlane. His repertoire for early plucked musical instruments spans from the earliest known lute tablatures of the late 15
th
century through the twilight of the lute in the late 18
th
century, plus the surviving music for the guitar of the renaissance and baroque periods. He has recently started the Great Plains Lute Ensemble with fellow lute players from Iowa and Missouri to perform duets, trio and quartet repertoire for renaissance lutes of different sizes and pitches.
Copyright © 2022 Cassia Kite, All Rights Reserved.