I have greatly admired the grounds of the John and Mable Ringling Museum and I find Mable's Rose Garden to be a beautiful, welcoming and intriguing space. I have begun hand-stitching and translating a number of the roses into music compositions to satisfy my visions and curiosities as to what these flowers will sound like and look like through a collaborative, site-based performance involving multiple instrumentation and interpretive dancers.
My curiosities do not stop with the rose garden, but carry on into the permanent collection of paintings where you will find more floral arrangements that are symbolically represented and presented through a narration of art history and visual literacy. I am in the process of stitching flowers found in works such as Portrait of a Lady, by Isaack Luttichuijs c. 1663, and Noël-Nicolas Coypel's painting from 1731 titled, Louise Élisabeth, Madame la Princesse de Conti, as Venus. It excites me greatly to provide another way for these monumental paintings to communicate in our current time while honouring their histories. These tapestry works reflect the use of interdisciplinary processes to actualize my curiosities of color, form and sound through experimenting with an array of different mediums, while also giving a contemporary voice to Mable's Rose Garden and parts of the masterworks that may not have been given their due or an opportunity to communicate in a contemporary, performative manner.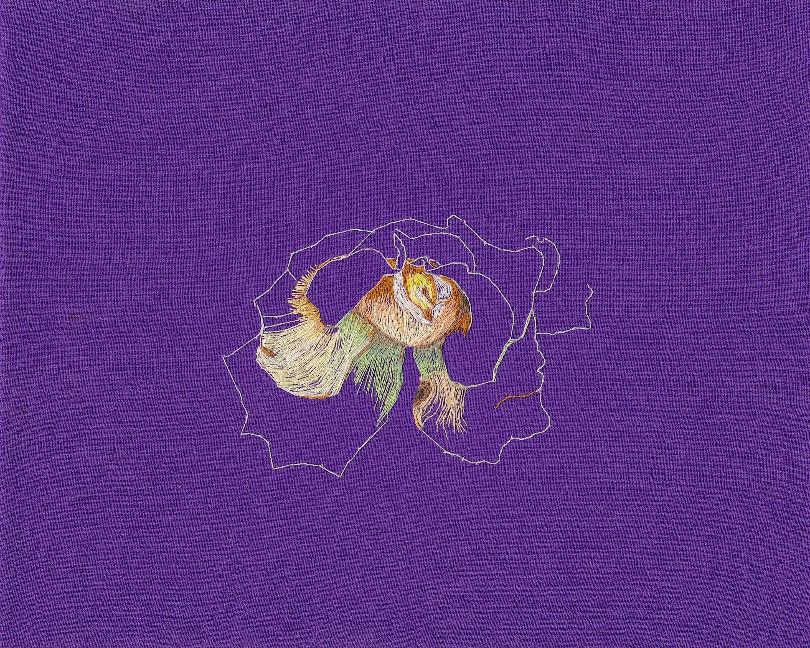 Anna Olivier Rose Soundstitching, 2020
8" x 10"
Fabric and thread on canvas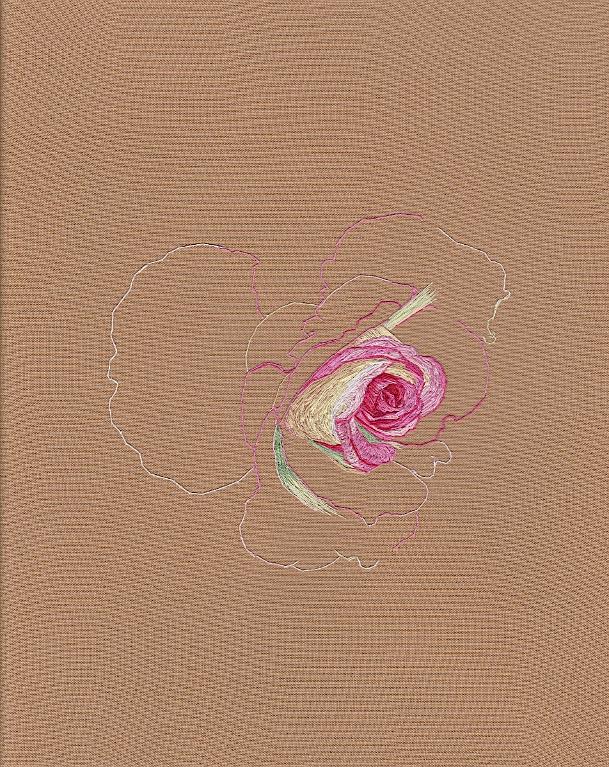 Moonstone Rose Soundstitching, 2019
10" x 8"
Fabric and thread on canvas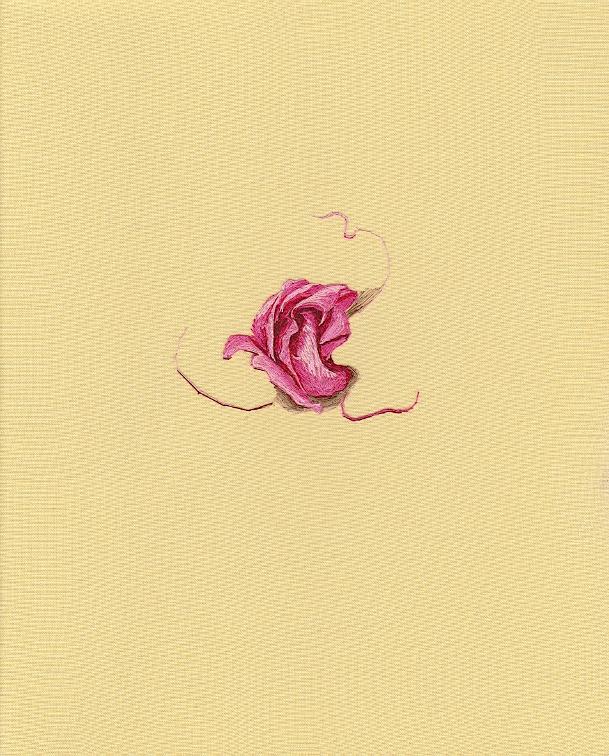 Intimidator Rose Soundstitching, 2019
10" x 8"
Fabric and thread on canvas
Copyright © 2022 Cassia Kite, All Rights Reserved.