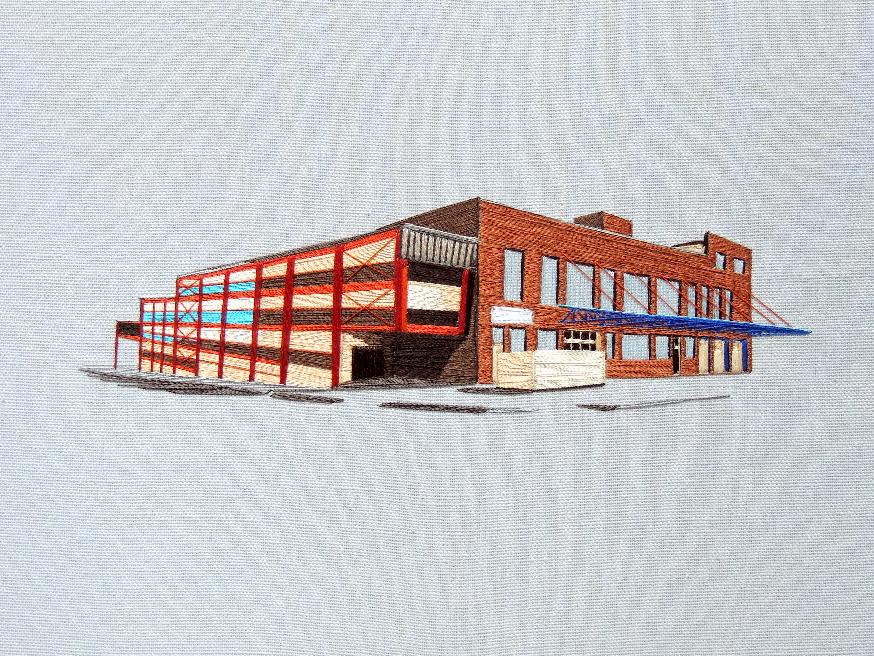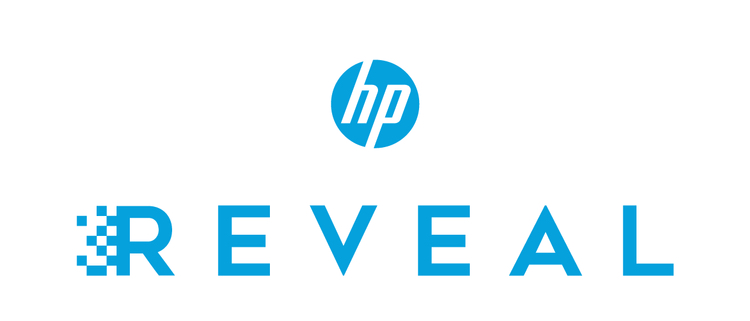 KANEKO Soundstitching, 2017
9" x 12"
Thread on canvas
Please watch my KANEKO stitching, translation, compositional and participatory processes above.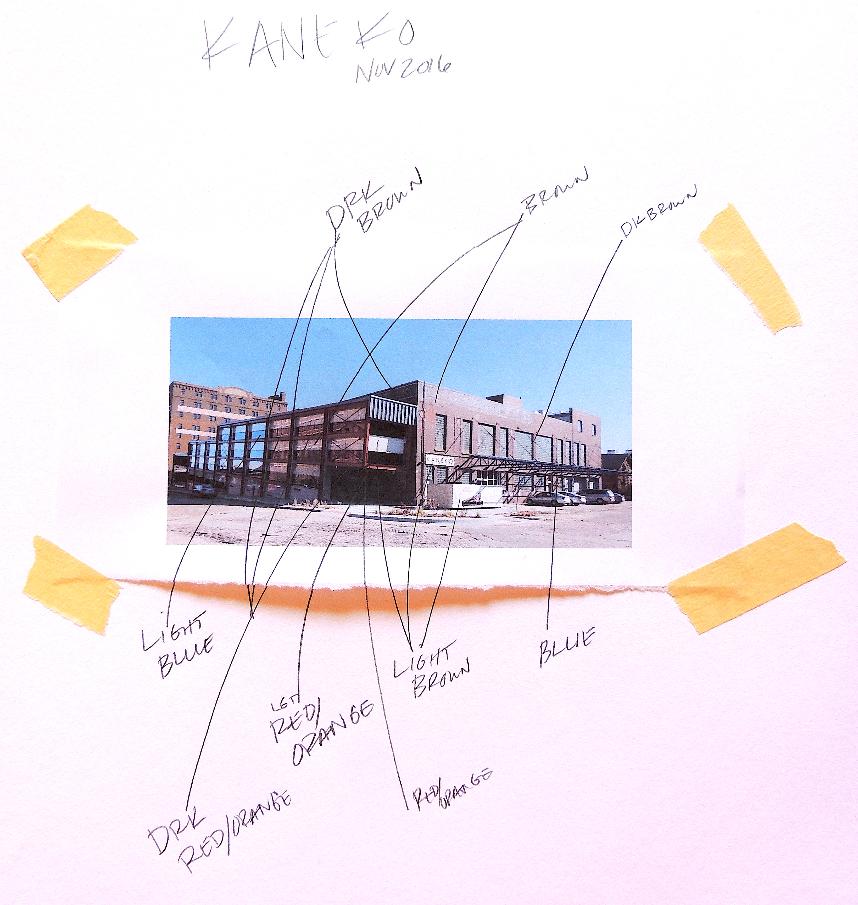 KANEKO Marquee, 2017
14" x 12"
Graphite and collage on paper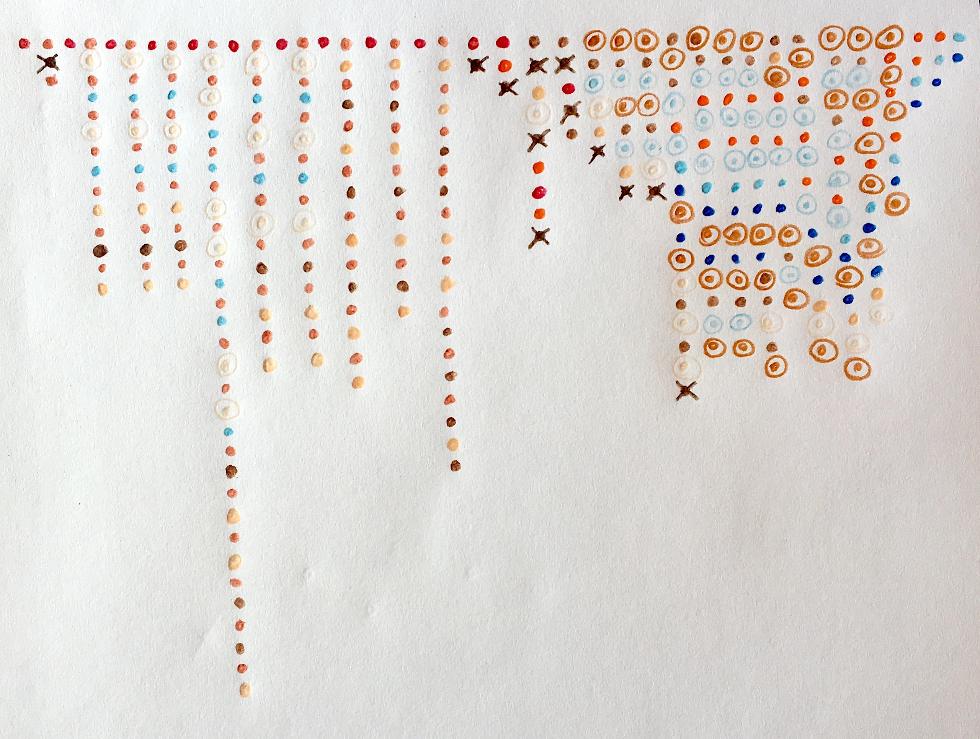 KANEKO Color Map, 2017
9" x 12"
Colored pencil on paper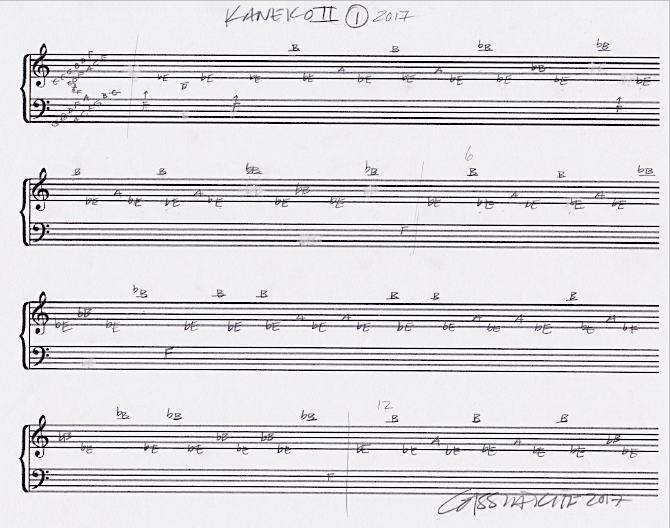 KANEKO II Handwritten Translation, Page 1, 2017
Inkjet and graphite on paper
KANEKO is a 501(c)(3), public non-profit cultural organization that explores and encourages the process of creativity. Established in 1998 by international artist Jun Kaneko and his wife Ree, KANEKO is headquartered in three turn-of- the-century warehouses in the Old Market District of Omaha, Nebraska. KANEKO is an institution with a vision to celebrate creativity and is committed to fostering it as the overriding mission with four major programming themes: Design, Ideas, Performance, and Innovation. KANEKO believes that everyone can be creative; the challenge is to recognize opportunities for creative effort.
For more information on KANEKO, please visit http://thekaneko.org/

Copyright © 2022 Cassia Kite, All Rights Reserved.